Group Medical Insurance
• Most Major Commercial Carriers
• Fully and Self Funded Options
• Individual Medical Available
Medicare
• Individual Medicare Supplement
• Group Medicare Supplement
• Prescription Plan D
Life Insurance
• Group Life Insurance
• Term Life Insurance
• Whole Life Insurance
• Estate Planning
• Annuities
Disability Insurance
• Group Short Term & Long Term
• Business Overhead Expense
• Personal Disability
• Payroll Deduction
Supplementary Group or Individual Benefits
(contributory or non-contributory)
• Dental
• Vision
• Long Term Care
Retirement
• 401K Plans
• Pension / Profit Sharing
• IRA's - Roth & Traditional
• Long Term Care
• Mutual Funds
• Annuities
Administrative Services
• Section 125 Programs
• Cobra
• HSA, HRA, MRP
• TPA Services
• Employer/Employee LOGIN


MOST MAJOR INSURANCE CARRIERS

ONLINE BENEFITS MANAGEMENT SYSTEM

SERVING MICHIGAN, OHIO, and INDIANA
ONLINE BENEFITS MANAGEMENT SYSTEM (Basic Guru)
Serves as an excellent tool for both employers and employees.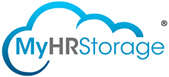 • EXISTING CUSTOMER LOGIN
• View Employers Demo
• View Employee Demo
• View HR Portal Demo (online tools)


If you have any questions or for more information, feel free to contact us.
We look forward to serving you.