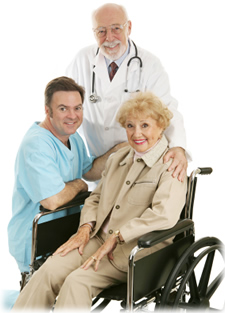 GROUP - SHORT AND LONG TERM
How would 2 to 3 weeks without pay affect your (or your employees') ability to meet financial obligations?
Short-Term Disability can cover from the 1st day of an accident or from the 8th day of sickness, for a period of 26 weeks.
Long-Term Disability takes over after Short-Term coverage has been exhausted.
BUSINESS OVERHEAD EXPENSE
Your business ceases due to the inability of the owner(s) to perform their duties. Who's going to pay your employee and business overhead expenses?
If your business relies on a few "key people", as many do, Business Overhead Insurance is a must! Finkbeiner & Spink, LTD can provide the right level of coverage for your needs.
PERSONAL DISABILITY
Income and retirement replacement.
PAYROLL DEDUCTION
Did you know most disability benefits can be payroll deducted?



If you have any questions or for more information, feel free to contact us.
We look forward to serving you.