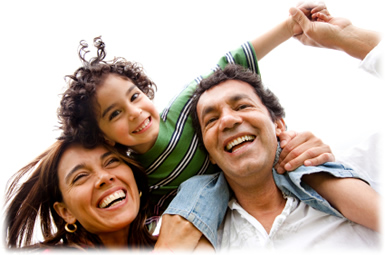 GROUP LIFE INSURANCE
Did you know that 80% of the US workforce only has Group Life Coverage that is provided by their employer? This amount will help your family, but usually covers only a portion of the costs associated with death. What will they do to cover expenses for the rest of their lives?
TERM LIFE INSURANCE
Term life insurance is the most affordable way to transfer your financial risk. Term life insurance has no cash value. You can obtain affordable level premium guarantees ranging from 10 years to 30 years. Find out how inexpensive it is to protect your loved ones.
→ Get a quote now.
If you don't know how much insurance you need, we can offer you recommendations by evaluating your financial situation. Everything is anonymous.
→ How much life insurance do I need?
WHOLE LIFE INSURANCE
Whole Life Insurance usually has a specified premium that remains constant for the life of the contract. It has a savings element, in that it accumulates cash value. This value can be borrowed against, or the policy can be surrendered for cash.
ESTATE PLANNING
Have you taken the time to decide what happens to your estate when you die? If you don't have a plan in effect at the time of your death, the government will decide for you! They make take up to 50% of the value of your assets in estate taxes, leaving precious little for your intended heirs.
ANNUITIES
Whether it's for a rainy day or family emergency, annuities guarantee safety of principle, while at the same time providing you with a return.


If you have any questions or for more information, feel free to contact us.
We look forward to serving you.