SECTION 125 PROGRAMS, CAFETERIA PLANS, FSA
By using these programs, you can pay for medical expenses on a pre-tax basis.
COBRA
This is a Federal Law.
Guaranteed coverage continuation of medical/vision and dental.
HSA (Health Savings Account)
HRA (Health Reimbursement Account)
MRP (Medical Reimbursement Plan)
Creative funding arrangements that can save you premium and tax dollars.
TPA SERVICES (Third Party Administration)
We can manage all your insurance needs from HSA's, HRA's and MRP's to your self-funding arrangements.
ONLINE BENEFITS MANAGEMENT SYSTEM (My HR Storage)
Serves as an excellent tool for both employers and employees.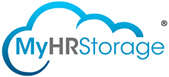 • EXISTING CUSTOMER LOGIN
• View Employers Demo
• View Employee Demo
• View HR Portal Demo (online tools)

Other services included at no extra cost include:
• Provision of Sample Documents
• Education/Enrollment of Employees
• Quotes (Request a quotation now.)


If you have any questions or for more information, feel free to contact us.
We look forward to serving you.